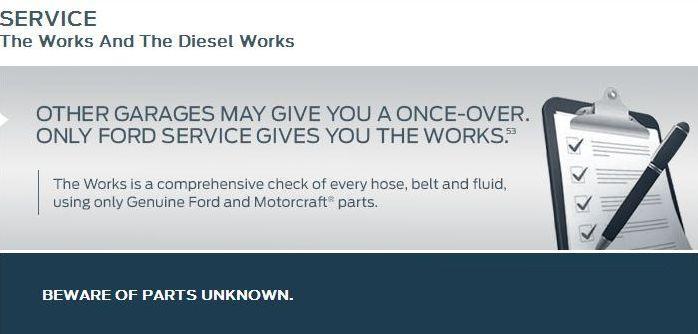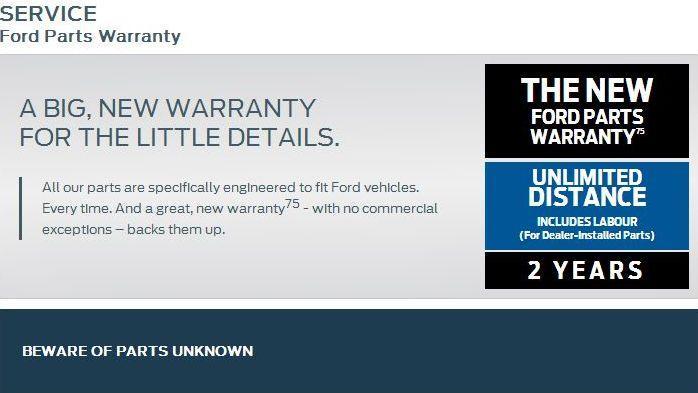 Do parts installed under a Ford Extended Service Plan (ESP) contract qualify for the new 24 or 36 months/unlimited Ford parts warranty?
Yes. ESP repairs are covered for the full 24 months/unlimited distance or the remaining ESP coverage, whichever is greater.
What is the policy on wear items, such as wiper blades or brake pads?
The 2 year/ unlimited distance Ford Parts Warranty applies to parts defect, and is not applicable to concerns resulting from wear. Existing warranty policies on wear items remain unchanged. However, Brake pads and shoes sold to eligible customers are covered by the Ford Protection Plan 47, which offers replacement coverage on pads and shoes for as long as you own your vehicle.
Is the warranty transferable?
No. The Ford Parts Warranty coverage is only applicable to the customer who originally purchased the part(s).
Please see one of our Service Advisors today for complete coverage details and limitations.