BG Automotive Maintenance Services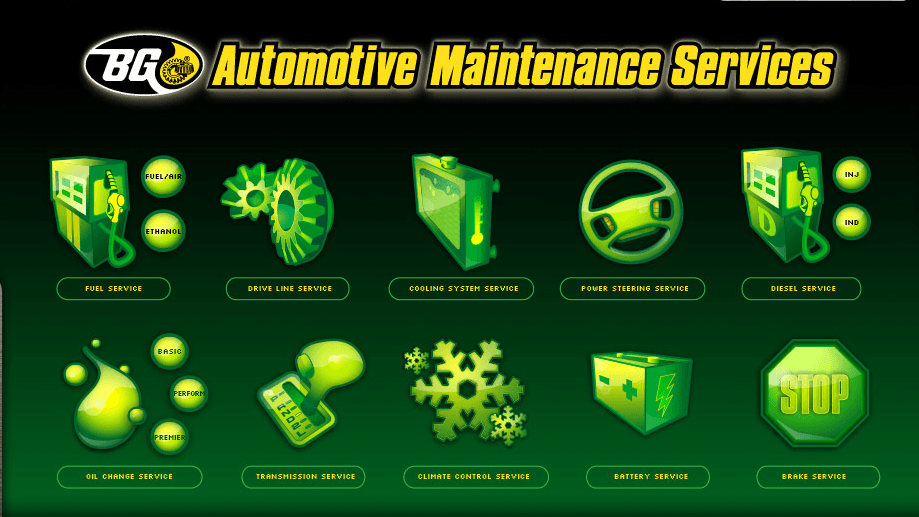 Click on the above image for site access.
Schedule a

SERVICE APPOINTMENT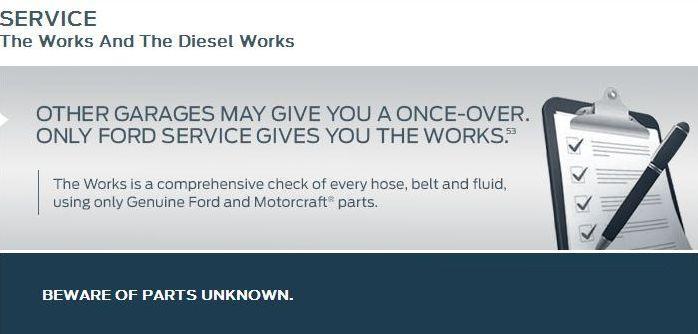 Ford Service - Scheduled Maintenance
Stay on Schedule: Every new Ford vehicle comes with a detailed maintenance schedule that has been carefully designed to help keep it operating at its best.
Following your vehicle's recommended maintenance schedule helps ensure safety and performance. It also maintains your warranty and helps to maintain fuel efficiency.
Your Service Advisor will utilize tools, which are only available at your Ford Store, that contain the recommended maintenance schedule designed specifically for your vehicle and driving conditions. To get started, or for additional information, contact the
Rose City Ford Service Department
.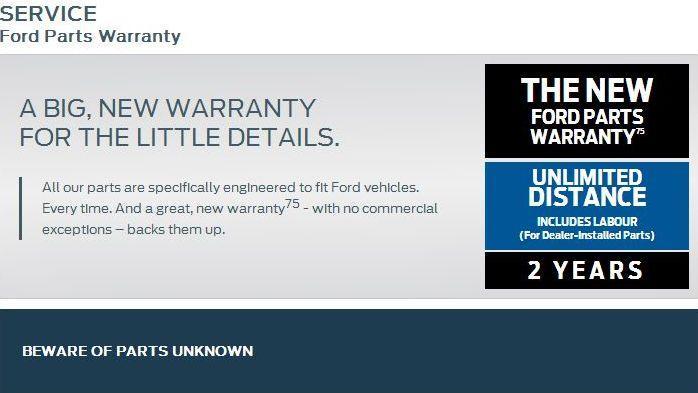 Frequently Asked Questions
Does the new Ford parts warranty apply to Ford accessories?
Yes! The new 24 months/unlimited distance (whichever occurs first) Ford Parts Warranty applies to all Ford branded accessories (Genuine Ford Accessories). Accessories purchased and dealer-installed during the new vehicle limited warranty receive the 24 months/unlimited distance Ford Parts Warranty or the remainder of the new vehicle warranty, whichever is greater.
However, Ford Licensed Accessories warranties are provided by the manufacturer; refer to specific manufacturer for warranty coverage. Please see your dealer for full details and limitations.
Does the new Ford parts warranty change the type of repairs that are covered under the parts warranty?
There are no changes to the policy on what is a warranted repair. The only change is to the coverage period and labour reimbursement. Everything that was covered under the 12 Month/20,000 kilometer warranty are now covered by a 24 Month/Unlimited Distance Ford Parts Warranty.
Do parts installed under a Ford Extended Service Plan (ESP) contract qualify for the new 24 or 36 months/unlimited Ford parts warranty?
Yes. ESP repairs are covered for the full 24 months/unlimited distance or the remaining ESP coverage, whichever is greater.
What is the policy on wear items, such as wiper blades or brake pads?
The 2 year/ unlimited distance Ford Parts Warranty applies to parts defect, and is not applicable to concerns resulting from wear. Existing warranty policies on wear items remain unchanged. However, Brake pads and shoes sold to eligible customers are covered by the Ford Protection Plan 47, which offers replacement coverage on pads and shoes for as long as you own your vehicle.
Is the warranty transferable?
No. The Ford Parts Warranty coverage is only applicable to the customer who originally purchased the part(s).
Please see one of our Service Advisors today for complete coverage details and limitations.