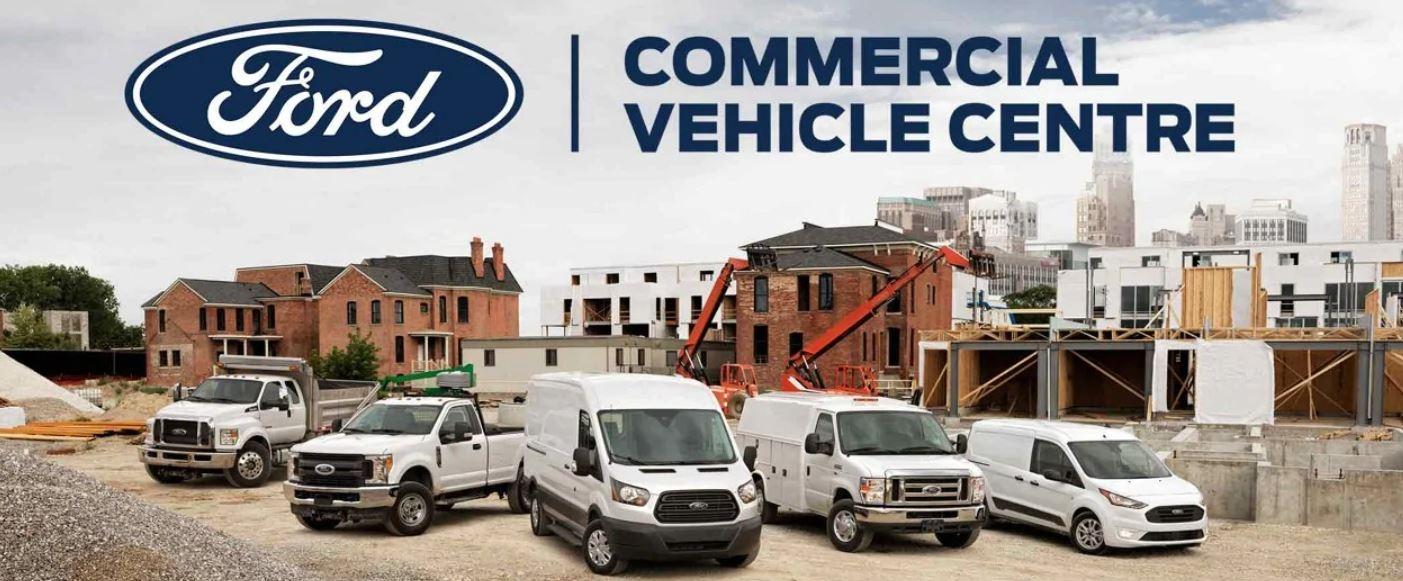 Visit The Area's Largest Selection of Commercial Ford Vehicles In-Stock and Ready for Immediate Delivery – We have you covered as a Commercial Vehicle Center Dealer
We are Windsor and Essex County's Commercial Vehicle Center (CVC) Dealer; dedicated to providing you the commercial products and services that you require to maximize the operation of your business. Our commercial and fleet-specific vehicles, incentives and programs are designed to help keep your budget in line and your strategy on target.
What separates Rose City Ford from the other CVC Dealers?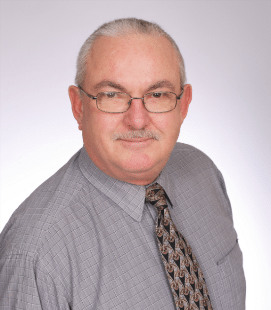 Let us introduce our secret weapon, Brad "Balzy" Ball, our Commercial Accounts Manager who brings to you over 45+ years of commercial expertise. As a multi-decade Summit Award Winner, Brad is the pivotal point of contact for servicing the needs of all our commercial customers. He is dedicated to learning about your business, understanding your unique needs and acting in your best interest; always.
With Brad's extensive knowledge of all Built Ford Tough F-Series products including the F-150, Super Duty Pickup, Medium Trucks, E-Series as well as the Transit Van and Transit Connect vehicles, the possibilities are endless for you and your business. Brad will help identify your vehicle requirements and advise you on the right solution for your business all while maximizing your budget with available incentives and programs.
Plus with Brad's access to the Area's Largest Selection of Commercial Ford Vehicles In-Stock and Ready for Immediate Delivery he will keep your business mobile and on the road worry free! Whether your business is Construction, Electrical, Plumbing or you're a General Contractor; let us help your business go further; make Rose City Ford your Commercial Vehicle Center Dealership and EXPERIENCE THE "BALZY" DIFFERENCE TODAY!


Rose City Ford takes care of you with our Business Commercial Vehicle Center Standards that focus on all of your transportation requirements for your business.

This includes:
The body & equipment that you require in up-fitting your vehicle to meet your business needs
The after sales service & repair processes to keep you on the road
The routine maintenance to maximize your vehicle operational time
The peace of mind vehicle service programs to help you save time and expenses
The Right Vehicle
Commercial Vehicle Center dealers are certified experts in finding the right vehicle for your particular application. Among the methods employed is a proprietary Ford software system called Commercial Vehicle Tools (CVT). It provides the GVWR, payload, cargo volume, upfit and other vital specifications the dealer uses to match a vehicle to your exact requirements. Commercial vehicles are also available on-site for you to inspect and test-drive.
Prompt Priority Service
Rose City Ford recognizes the importance of servicing your vehicle quickly - and more importantly doing it right the first time. We understand that vehicle downtime costs you money.
Priority scheduling. Extended hours. Specialized training. Improved in-stock parts availability. Service discounts. New service part warranty. Extended service plans. Rentals and loaners available. And more. Enjoy all the features specifically geared to your business that relies on dependable commercial vehicles.
Preventive Care
We appreciate that you need to stay ahead of operational costs and we can assist you by scheduling your regular maintenance at convenient times as well as keeping you up to date on your vehicle inspection needs.
Comprehensive Service Plans
Controlling vehicle operation costs is a critical component in your business plan. Rose City Ford can provide you with details about several Ford Service Plans that are designed to assist you in this aspect of your business. These Comprehensive Service Plans range from the Ford Maintenance Protection Plan (FMPP), to our DieselCARE Total Program and a variety of Extended Service Plans.
Outstanding Products
Ford of Canada delivers on its promise to offer a complete line-up of top quality vehicles - including the "Built Ford Tough" line of F-Series trucks, reliable E-Series vans, the versatile Transit Connect as well as special product options and accessories developed with the business operator in mind. You'll have the confidence of knowing each Ford vehicle is engineered to exacting standards of safety and performance.
This same attention is applied to the aftermarket body companies & modifiers that participate in our Body Pool and Ship-Thru modifier programs and are a critical source for satisfying unique up-fit requirements we encounter daily.
"At Rose City Ford there's nothing we find more rewarding than making a difference. We are committed to providing you a complete commercial transportation solution for your business."
Financing Options
Finding the right vehicle isn't enough. Having the right financing plan is just as important to your commercial investment, whether you're an independent owner-operator or a fleet manager. Your Commercial Vehicle Center dealer has expertise in finding the best way to finance your investment, with terms that are right for you from the variety of Ford Credit retail and lease plans including the comprehensive Ford Fleet Care program.
Upfitting and Fleet Expertise
With expert knowledge of commercial vehicles and their applications, your Commercial Vehicle Center dealer is specially qualified to meet your unique commercial needs — to ensure the right upfit body or accessory for your application is built and installed to your precise specifications, to make sure you benefit from any financial incentives available, and to get your completed vehicle on the job as soon as possible and working hard for you.
Making business easier for our valued Ford Fleet customers
As a Fleet*, large or small, you knew you chose the best when you picked Ford for your fleet of commercial vehicles. And we're ready to prove it, over and over again. To enroll for a Ford Fleet Identification Number (FIN) in Canada the fleet needs to contact a Ford-Lincoln Dealer or our Canadian Fleet Headquarters (FOCFHQ@ford.com or 800-668-5515). You'll be eligible for a number of programs and other information reserved for our most valued customers.
Find up-to-date Fleet and Vehicle Information -- view the complete Ford of Canada vehicle line-up without leaving your home or office! From alternative fuel vehicles, to specialty vehicles, this section provides you with all the information you need. See your dealer for product services and vehicle ordering details.
Access every Fleet service and program according to your business needs -- view the status of your orders online and select from a variety of financing options. Review all pertinent vehicle specification information; download various product brochures, catalogues, and other useful reference materials and much more.
Keep up-to-date on the latest Ford Fleet news and offers-- as a registered user, you can obtain the latest information, current printed materials, owner's manuals, and other important documentation to help you support your Fleet activities.
Get the best care for your vehicles with programs like the Quality Fleet Care Program-- this program offers a bundle of customer support services uniquely designed for Ford of Canada fleets. It's our way of saying thanks for your loyalty. Whether you have three or 3,000 vehicles in your fleet, this program gives you higher vehicle in-service time, streamlined (and potentially lower) repair costs and overall increased efficiency in the coordination, tracking and budgeting of your entire Ford fleet. To enroll for a Ford Fleet Identification Number (FIN) in Canada the fleet needs to contact a Ford-Lincoln Dealer or our Canadian Fleet Headquarters (FOCFHQ@ford.com or 800-668-5515).
* Note: To be qualified as a Fleet customer with a Fleet Identification Number (FIN), customer must meet a number of qualifications including units in service and volume purchase requirements. See your dealer or contact Fleet Headquarters (1-800-668-5515) to apply for a FIN subject to this qualification.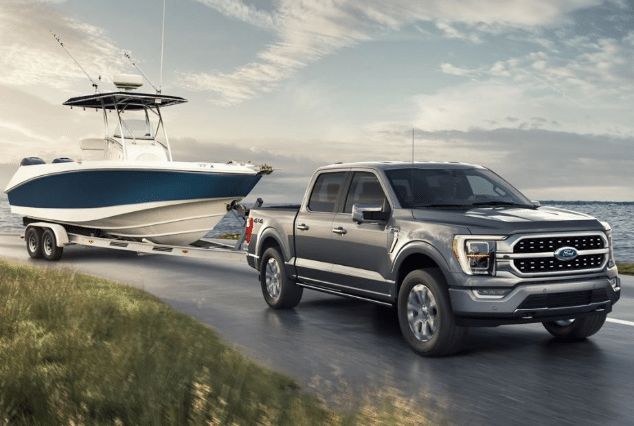 F-150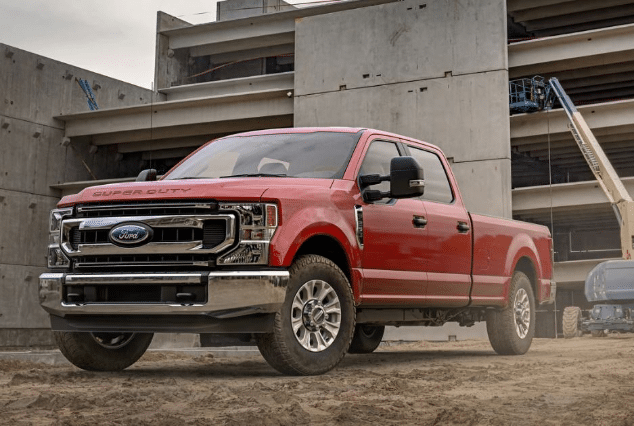 SUPER DUTY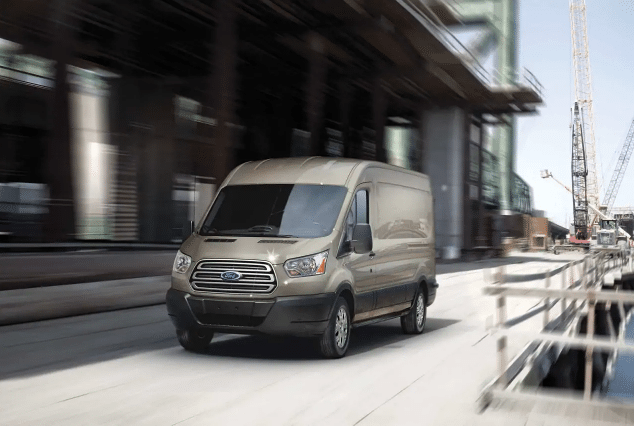 TRANSIT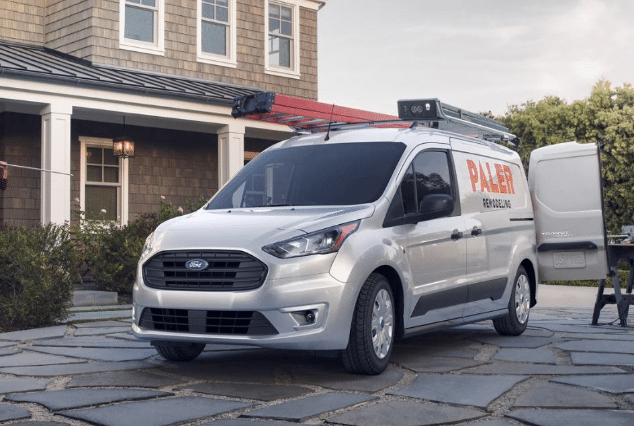 TRANSIT CONNECT