Prompt, Priority Service
Rose City Ford recognizes the importance of servicing your vehicle quickly - and more importantly doing it right the first time. We understand that vehicle downtime costs you money.
Preventive Care
We appreciate that you need to stay ahead of operational costs and we can assist you by scheduling your regular maintenance at convenient times as well as keeping you up to date on your vehicle inspection needs.
Comprehensive Service Plans
Controlling vehicle operation costs is a critical component in your business plan. Rose City Ford can provide you with details about several Ford Service Plans that are designed to assist you in this aspect of your business. These Comprehensive Service Plans range from the Ford Maintenance Protection Plan (FMPP), to our DieselCARE Total Program and a variety of Extended Service Plans.
Outstanding Products
Ford of Canada delivers on its promise to offer a complete line-up of top quality vehicles - including the "Built Ford Tough" line of F-Series trucks, reliable E-Series vans, the versatile Transit Connect as well as special product options and accessories developed with the business operator in mind. You'll have the confidence of knowing each Ford vehicle is engineered to exacting standards of safety and performance.
This same attention is applied to the aftermarket body companies & modifiers that participate in our Body Pool and Ship-Thru modifier programs and are a critical source for satisfying unique up-fit requirements we encounter daily.
"At Rose City Ford there's nothing we find more rewarding than making a difference. We are committed to providing you a complete commercial transportation solution for your business."
Ford Fleet
Making business easier for our valued Ford Fleet customers
As a Fleet*, large or small, you knew you chose the best when you picked Ford for your fleet of commercial vehicles. And we're ready to prove it, over and over again. To enroll for a Ford Fleet Identification Number (FIN) in Canada the fleet needs to contact a Ford-Lincoln Dealer or our Canadian Fleet Headquarters (
FOCFHQ@ford.com
or 800-668-5515). You'll be eligible for a number of programs and other information reserved for our most valued customers.
• Find up-to-date Fleet and Vehicle Information -- view the complete Ford of Canada vehicle line-up without leaving your home or office! From alternative fuel vehicles, to specialty vehicles, this section provides you with all the information you need. See your dealer for product services and vehicle ordering details.
• Access every Fleet service and program according to your business needs -- view the status of your orders online and select from a variety of financing options. Review all pertinent vehicle specification information; download various product brochures, catalogues, and other useful reference materials and much more.
• Keep up-to-date on the latest Ford Fleet news and offers-- as a registered user, you can obtain the latest information, current printed materials, owner's manuals, and other important documentation to help you support your Fleet activities.
• Get the best care for your vehicles with programs like the Quality Fleet Care Program-- this program offers a bundle of customer support services uniquely designed for Ford of Canada fleets. It's our way of saying thanks for your loyalty. Whether you have three or 3,000 vehicles in your fleet, this program gives you higher vehicle in-service time, streamlined (and potentially lower) repair costs and overall increased efficiency in the coordination, tracking and budgeting of your entire Ford fleet. To enroll for a Ford Fleet Identification Number (FIN) in Canada the fleet needs to contact a Ford-Lincoln Dealer or our Canadian Fleet Headquarters (
FOCFHQ@ford.com
or 800-668-5515).
* Note: To be qualified as a Fleet customer with a Fleet Identification Number (FIN), customer must meet a number of qualifications including units in service and volume purchase requirements. See your dealer or contact Fleet Headquarters (1-800-668-5515) to apply for a FIN subject to this qualification.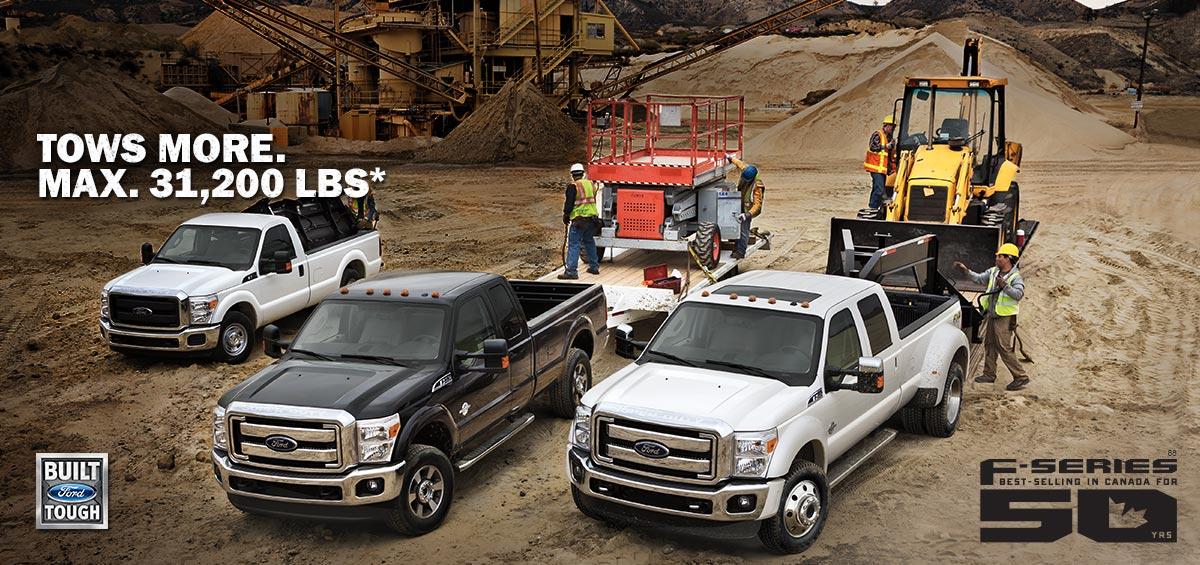 F-Series Super Duty Trucks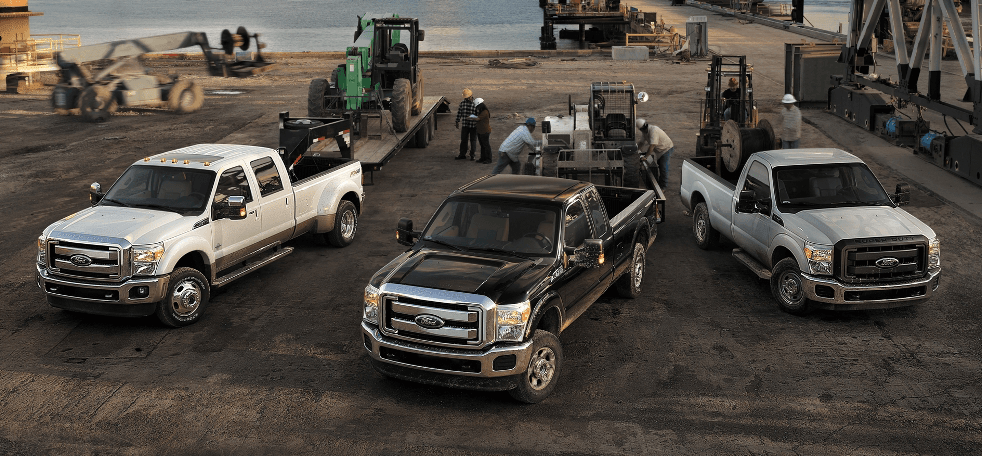 E-Series Vans / E-Series Wagons

All-New Transit: The Future of Full-Size Vans

Transit Van: A Size For Every Job