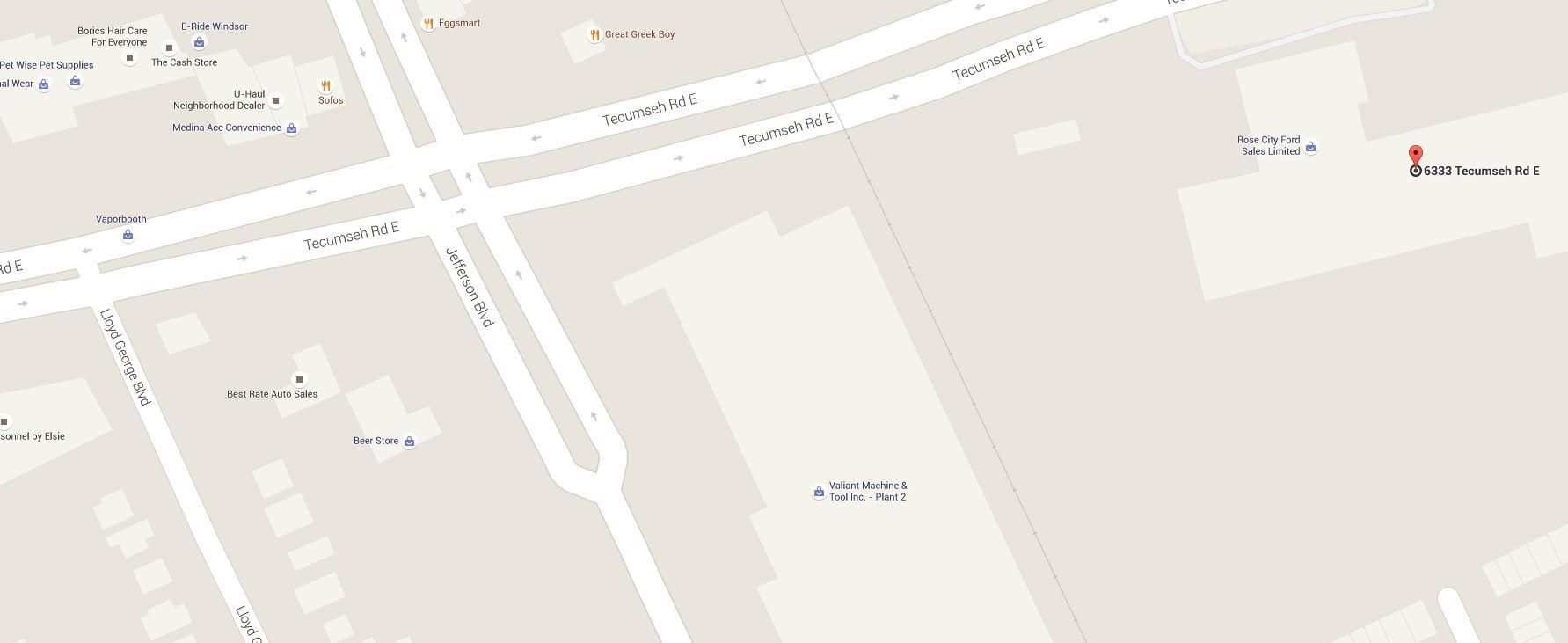 About Rose City Ford
fRose City Ford Sales Limited was named and began operations in Windsor, Ontario during the spring of 1981. However, the dealership's doors first opened in the late 1960's when a young Windsorite named William (Bill) Chisholm was first forming notions of running his own car dealership one day. His dream was to create a dealership that was "best in class" for the automobile industry.
In 1974, Bill took the first step in fulfilling his dream by relinquishing over twenty years of seniority at Chrysler Corporation Canada (where he had started out as a brake tester on the assembly line in Windsor); to accept the position of Vice President and General Manager of a local Chrysler Dodge franchise. During Bill's first two years at the Chrysler dealership, the sales volume more than doubled.
Still in pursuit of a business that he could all his own; Bill, his wife Amelia, and their three youngest children set out for Kitchener, Ontario where he became the owner and Dealer Principal of a Chrysler Plymouth dealership. After five years in Kitchener, Bill became aware of the opportunity to purchase a Ford franchise in Windsor. Unable to resist the prospect of returning to the hometown that he loved, Bill and Amelia uprooted the family to join the Ford Motor Company's family of authorized dealers.
On June 1, 1981, with 47 dedicated employees, Bill founded Rose City Ford Sales Limited. He had chosen the name of his new endeavour in honour of his beloved "City of Roses". The dealership quickly established a reputation for honesty, integrity, and superior customer satisfaction.
With a comprehensive line up of products and services including new and pre-owned vehicle sales and financing, service repairs, certified parts sales, and bodyshop/collision repairs; Rose City Ford has become Windsor and Essex County's one-stop shop for Ford vehicle owners – past, present and future.
In the fall of 1996, Bill and Amelia chose to retire and their son John is now the proud owner and operator of Rose City Ford. Today, the dealership's list of loyal customers continues to expand and flourish and the business has become a city landmark and loyal supporter of the community. Facility and equipment upgrades continue to ensure that the franchise remains fresh and cutting edge with each passing year.
John and the entire Rose City Ford team warmly invite you to visit our friendly, no-pressure "Dealership with a Heart" – where we firmly believe that "Business goes where it's invited, and stays where it's well treated."
Meet Our Staff
Stop by Rose City Ford for all your Ford service needs.
Questions? Any of our knowledgeable service and sales people can help.
Call 519-948-7800.
First Last
Title
555-555-5555
SHARE YOUR EXPERIENCE

*Required Fields